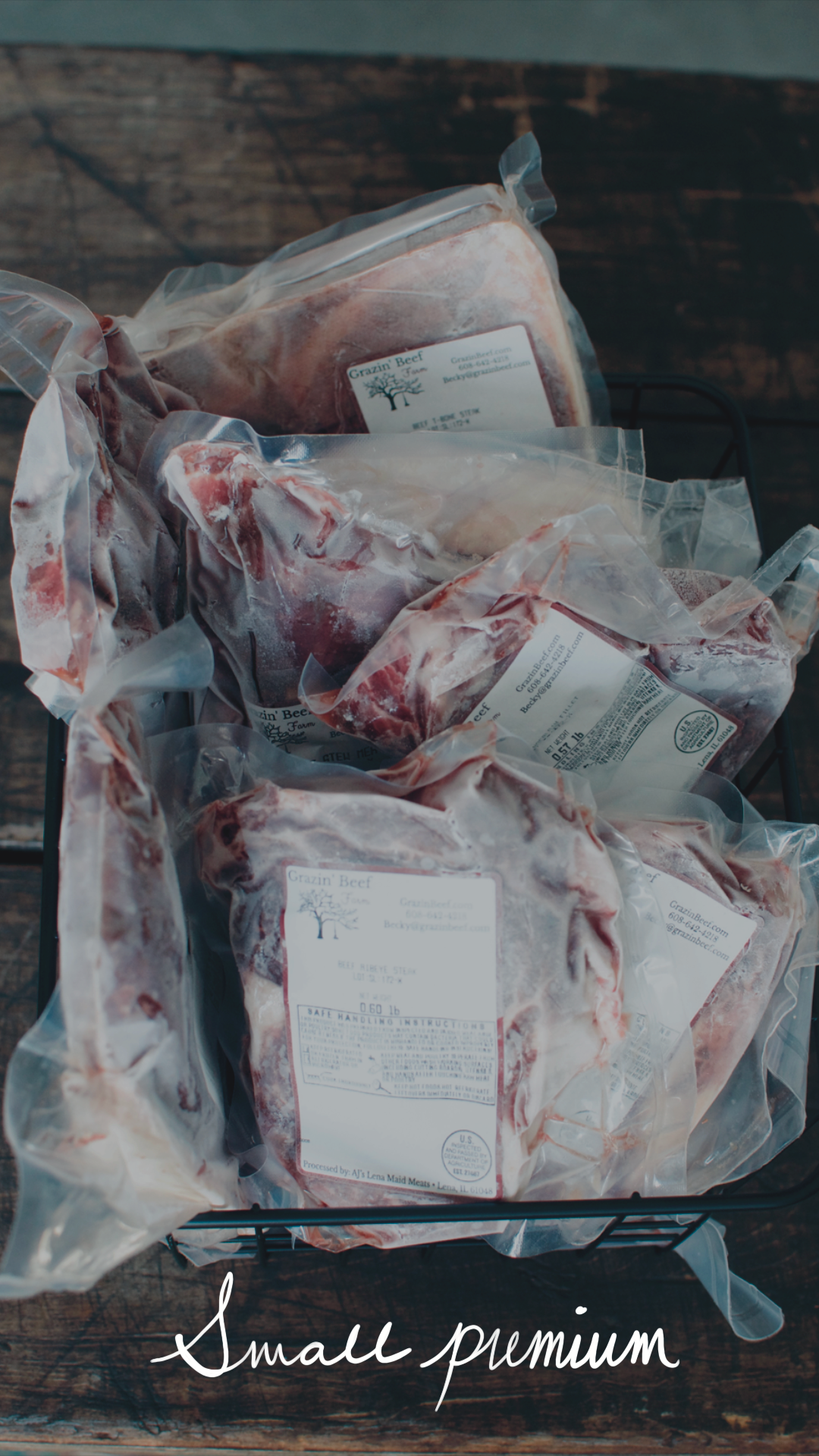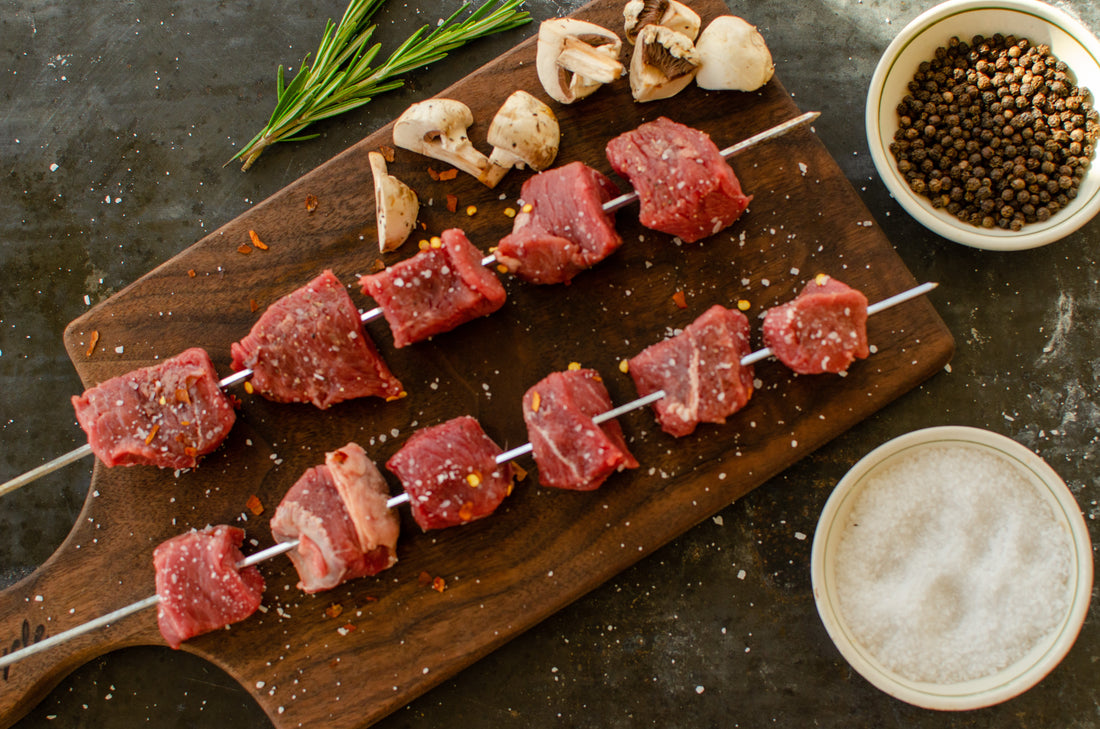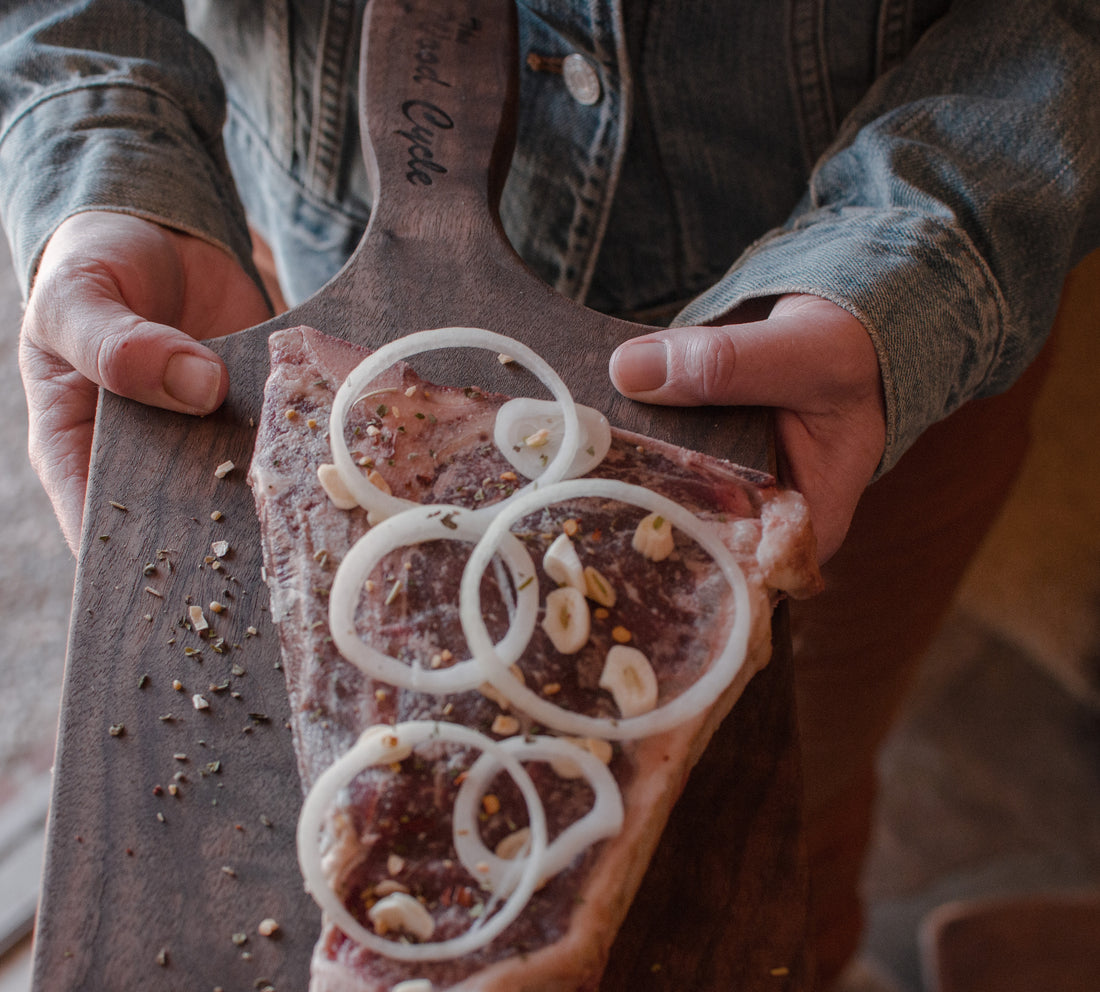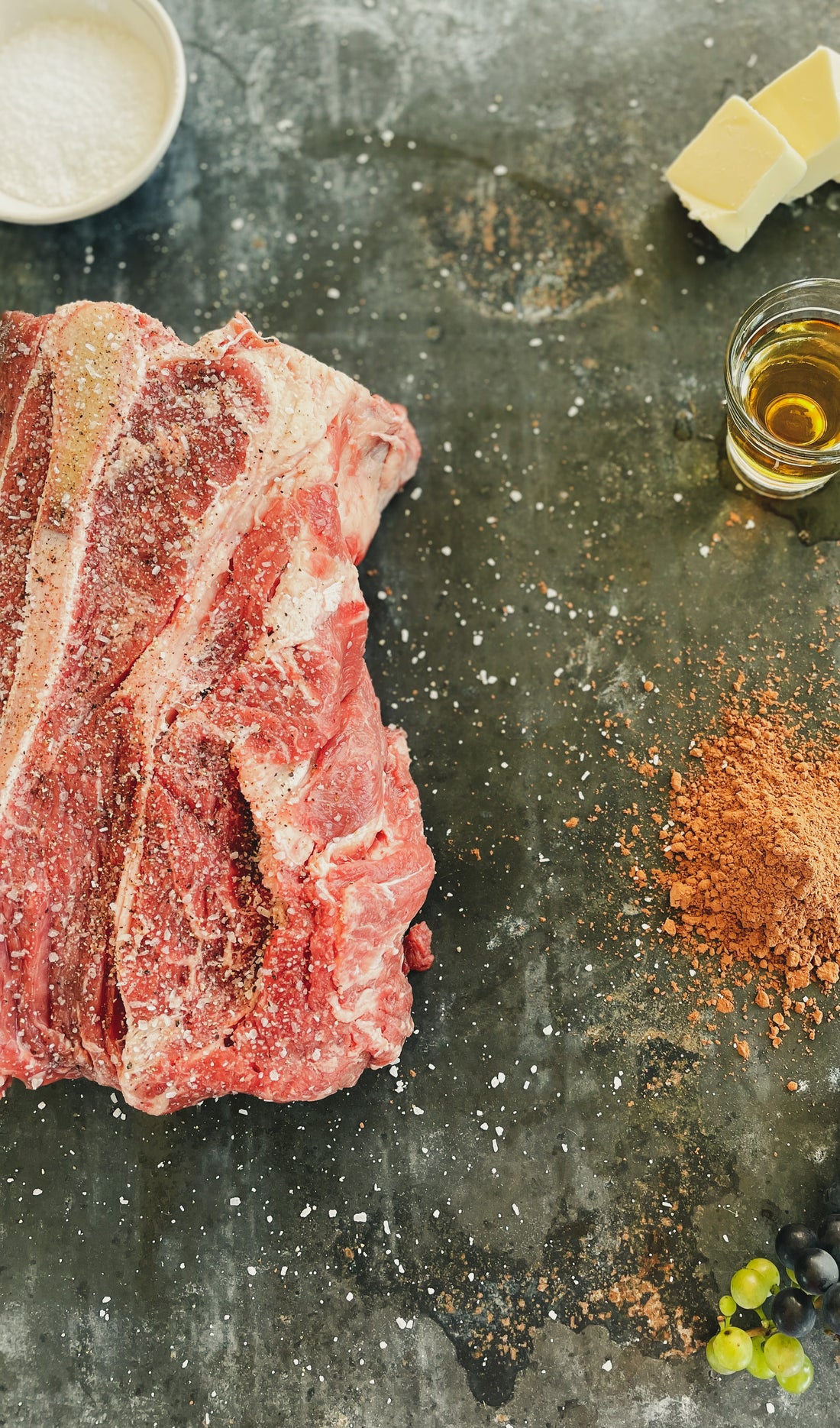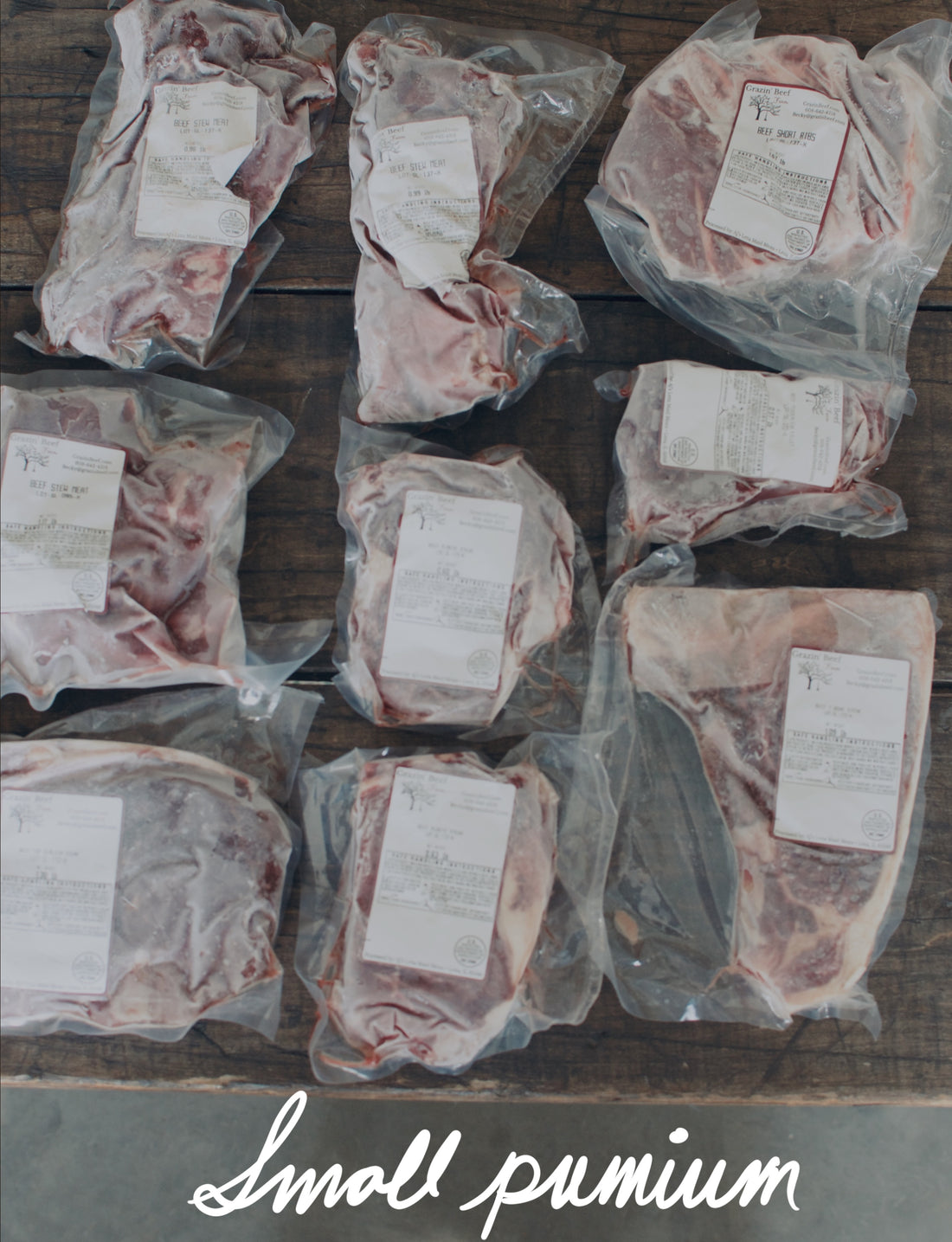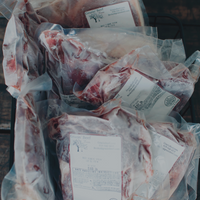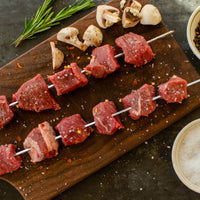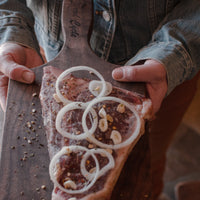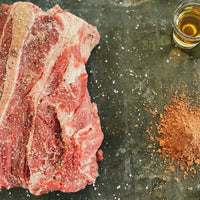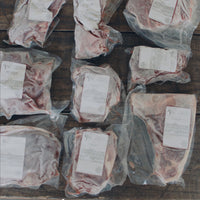 This is the premium steak box!
If Ribeyes, Fillets, Porterhouse steaks are what you are looking for, this is the box.  Lots of grilling favorites along with a few braising favorites to boot!  Ground and Patties can also be substituted.  Leave a note when checking out.
Small box is 10lbs of meat.        Large Box is 15lbs of meat 
What is included:
Short ribs
Chuck Roast, Stew meat
5 Premium steaks,  7 in the large Box
(Ribeye, Tenderloin Fillets, NY strips, T- bone, Porterhouse)
Sirloin
Don't be shy!  Let me know what you want in the notes section of checkout.  Ground and patties can also be substituted in.
Shipping and farm pickup notes:
I ship on Tuesdays. Orders need to be made by Sunday evening to have your beef shipped the following Tuesday and at your door on Wednesday.
Farm pickups are Thursdays from 4-6pm. Watch for an email with a scheduling link and additional farm pickup information after you checkout.