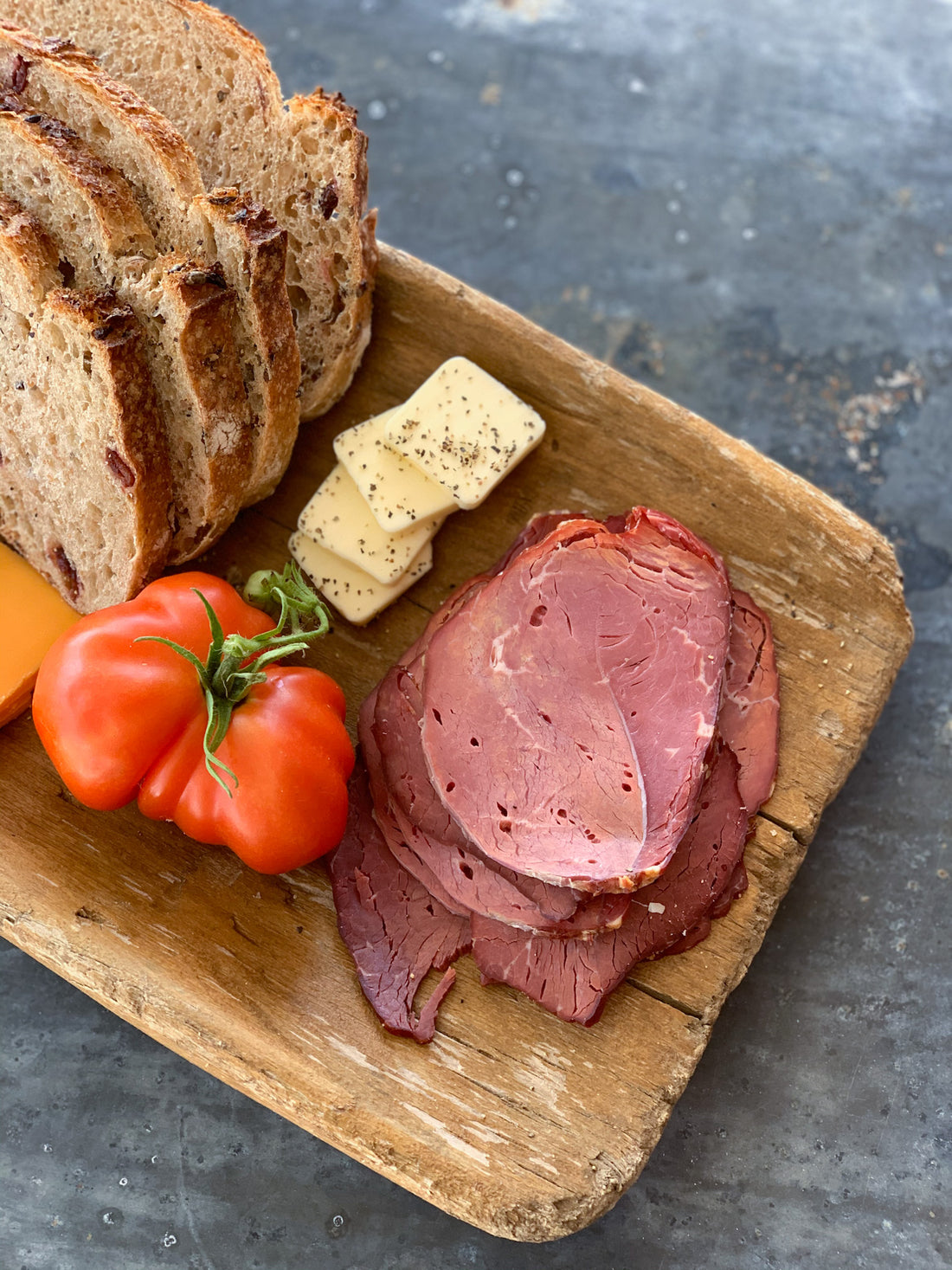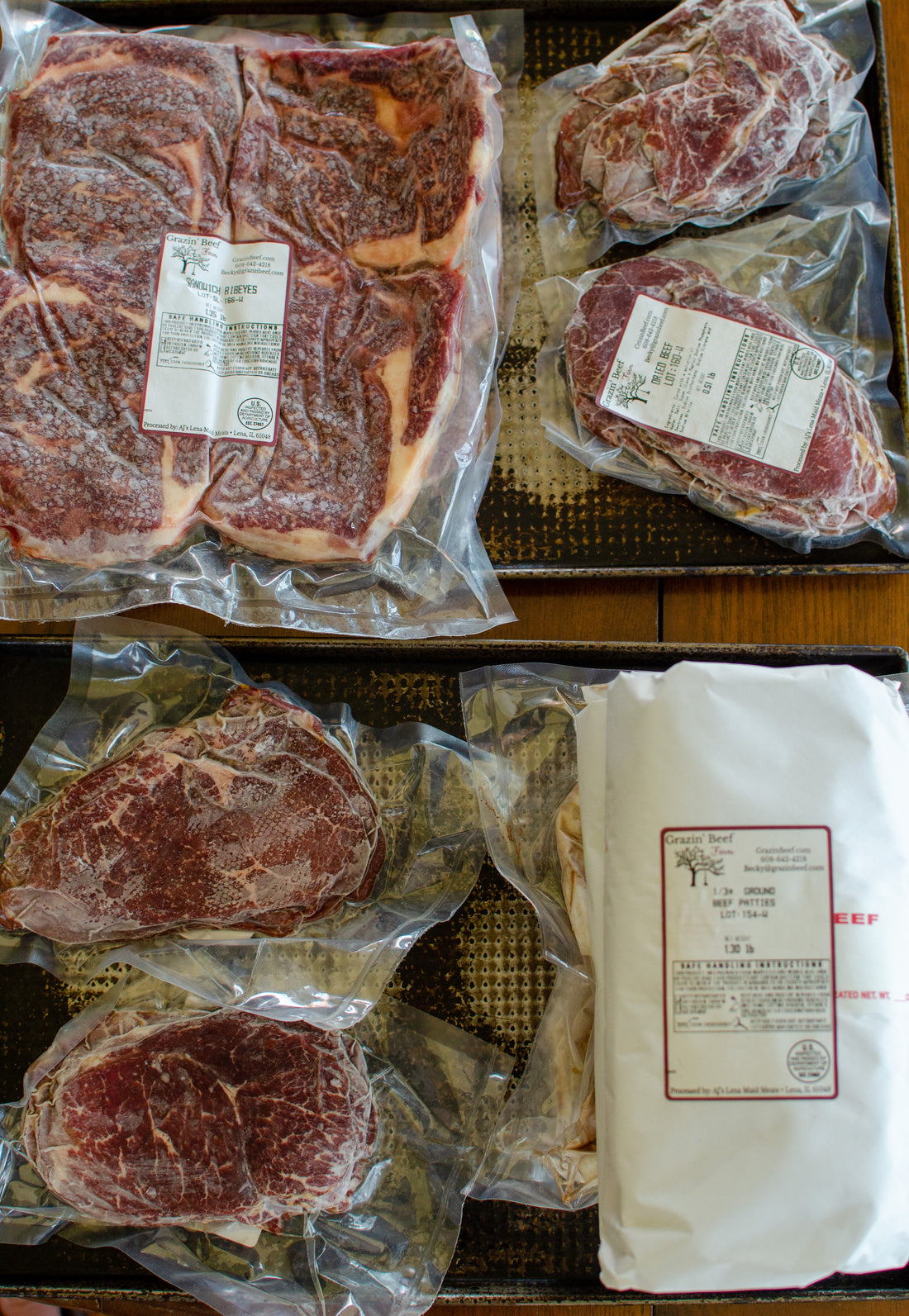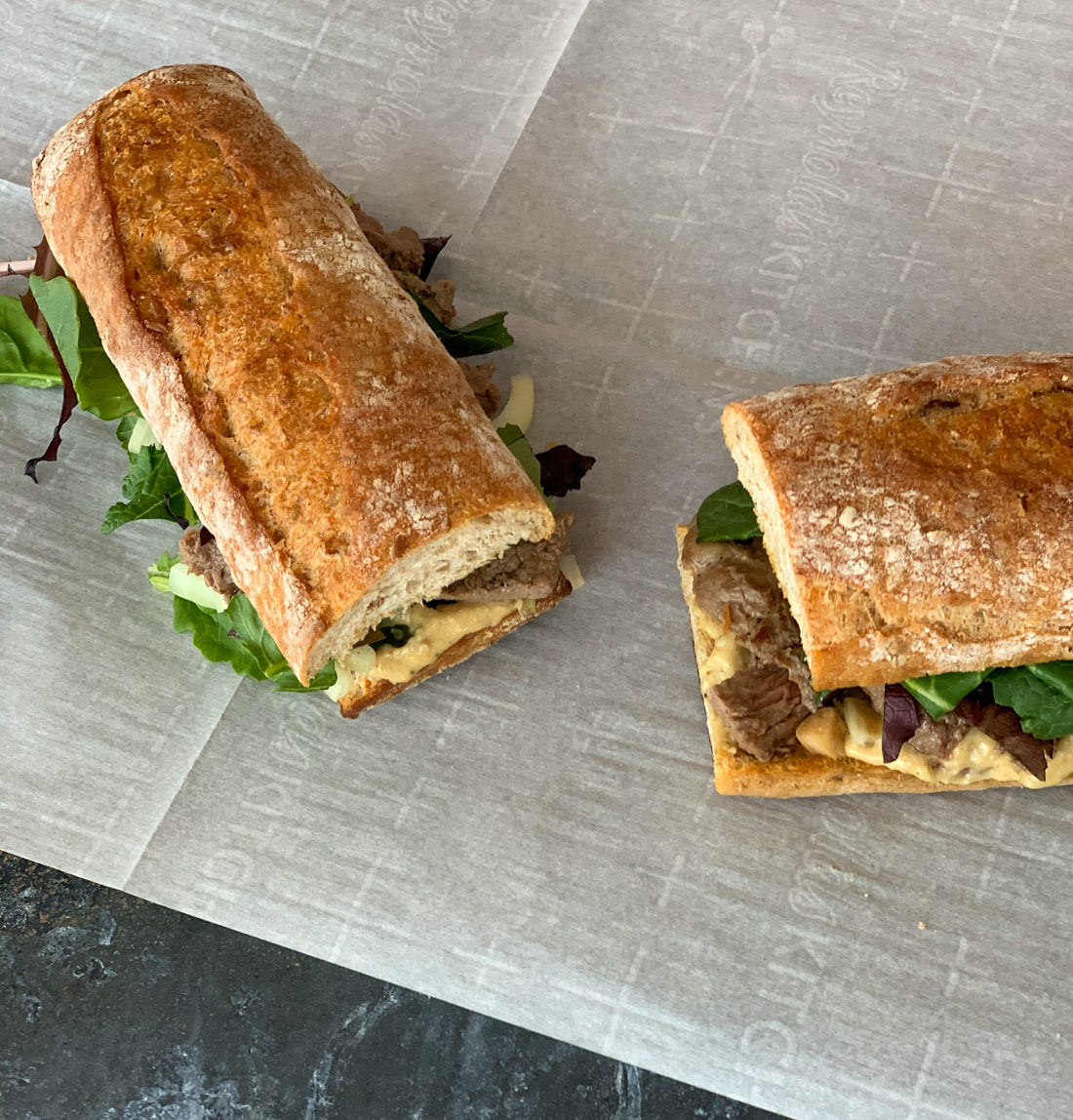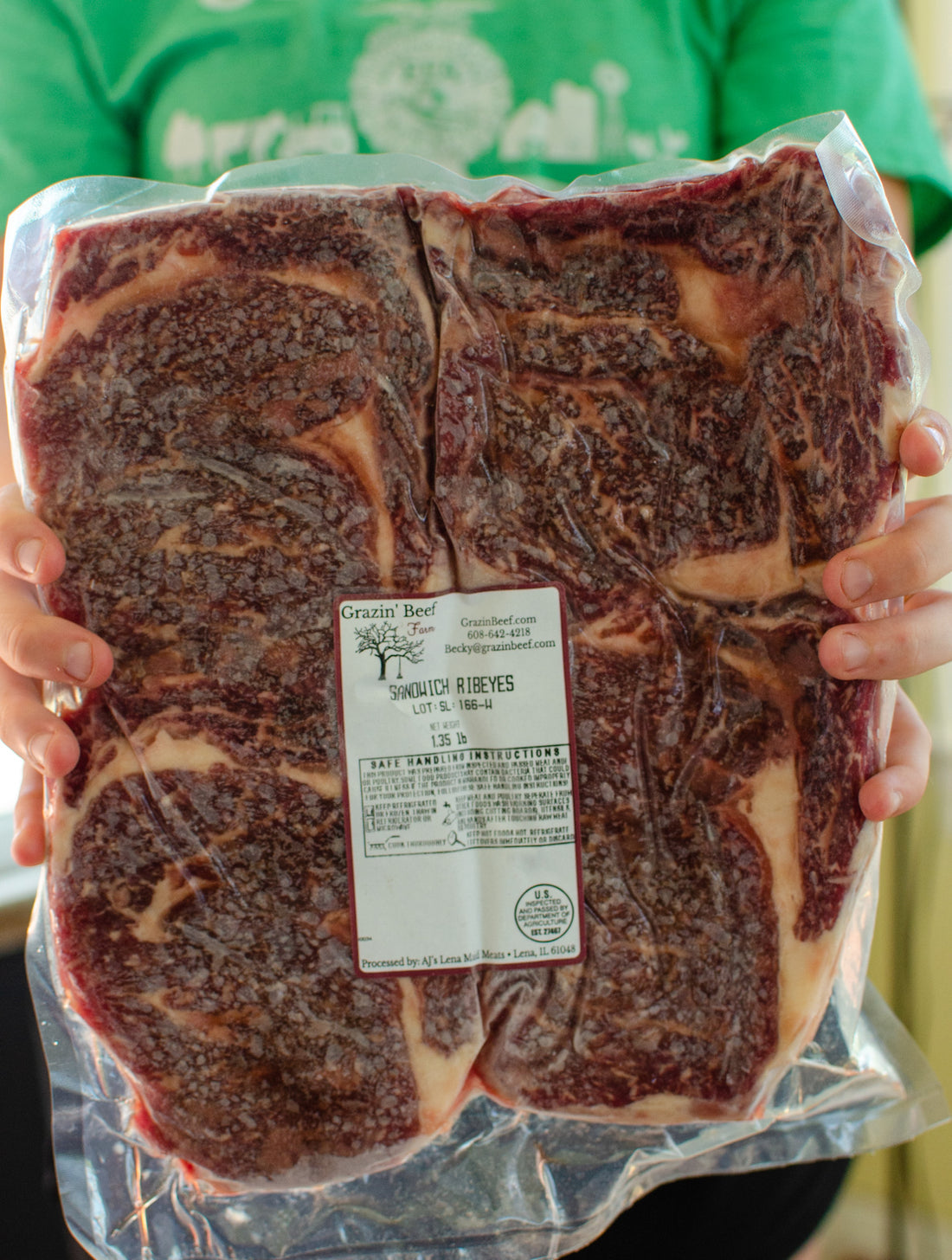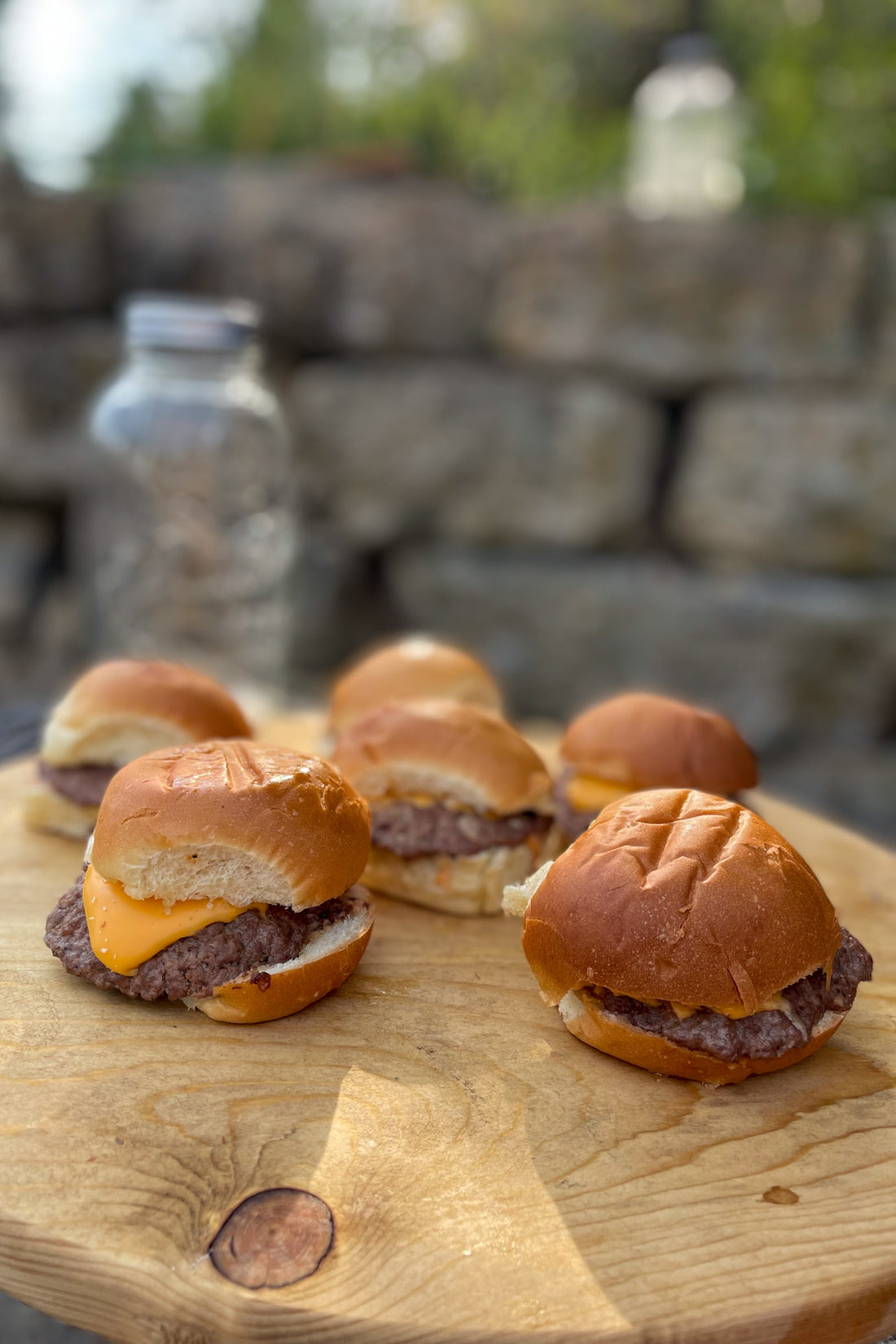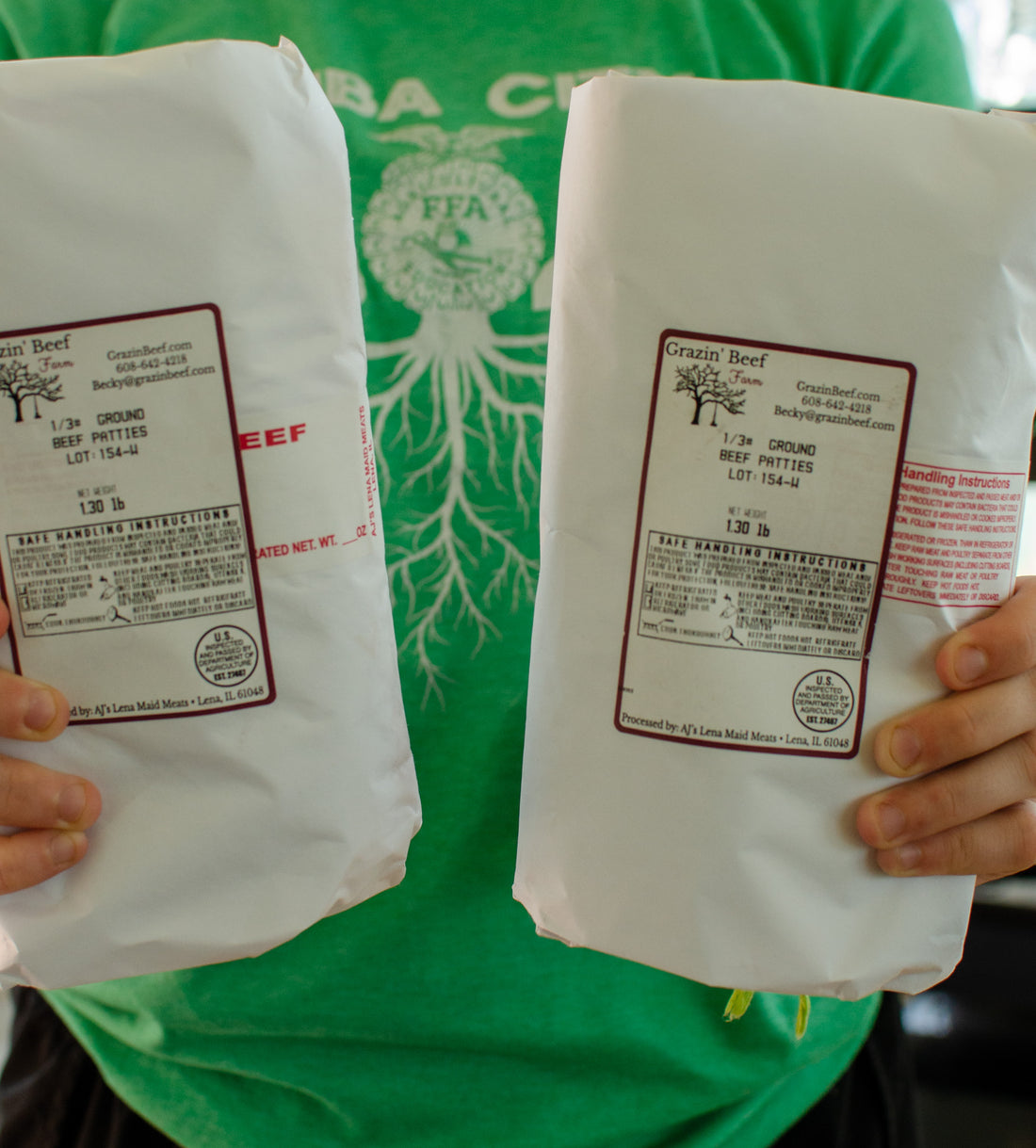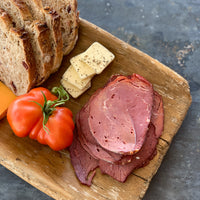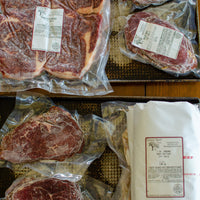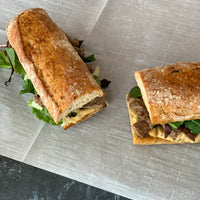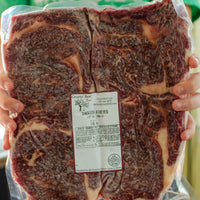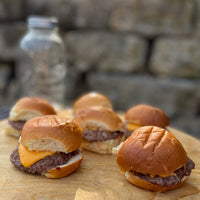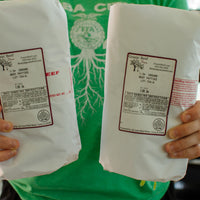 These will go fast! The sandwich Ribeye cuts are so popular! They are simple, tasty, and make a quick meal.  The dried beef packs are great for lunches at the office.  I use them when I have sandwich duty during track season and they have always been a huge hit with the kids.  Ground patties are always nice to have on hand for a quick burger.  Grab this box while I still have it available!
What is included:
4 pkgs (.5lbs) Dried beef 
4 pkgs Ground Beef Patties (1/3lb patties, 4/pkg)
2 pkgs Ribeye steak sandwich packs (1/4" sliced 4/pkg)
Shipping and farm pickup notes:
I ship on Tuesdays. Orders need to be made by Sunday evening to have your beef shipped the following Tuesday and at your door on Wednesday.
Farm pickups are Thursdays from 4-6pm. Watch for an email with a scheduling link and additional farm pickup information after you checkout.